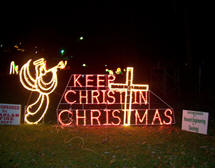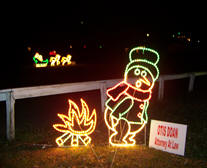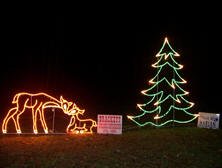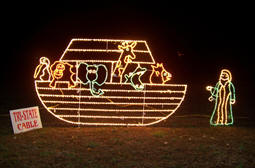 <![if !vml]>

<![endif]><![if !vml]>

<![endif]><![if !vml]>

<![endif]><![if !vml]>

<![endif]> FREE TO THE PUBLIC! <![if !vml]>

<![endif]><![if !vml]>

<![endif]><![if !vml]>

<![endif]><![if !vml]>

<![endif]>
"2018 HARLAN COUNTY CELEBRATES CHRISTMAS LIGHT DISPLAY"
Sponsored by Harlan County Christian School
WHERE: PUTNEY SHRINER FAIRGROUNDS TIME: 6PM - 9:30PM
WHEN: FRIDAY, NOVEMBER 23rd THRU MONDAY, DECEMBER 24rd
| | | |
| --- | --- | --- |
| | | |
| | The hours of operation are from 6PM to 9:30PM. Opening night will be Friday, November 23rd and will be open every Thursday, Friday and Saturday night. In addition to every Thursday, Friday and Saturday, the light display will also be open on Wednesday, December 19th and Christmas Eve. . | |
| | | |
FREE HOT CHOCOLATE & CANDY CANES
---

It has become one of Harlan County's favorite holiday traditions! The Harlan County Celebrates Christmas Light Display is in its 12th year and is located at the Putney Shriner Fairgrounds in Putney, KY. It is sponsored and maintained by the Harlan County Christian School and is free to the public; however, donations are greatly appreciated.

Come and enjoy the thousands of lights that herald the Christmas season. In the center arena, watch a 15 foot Christmas tree and two 19-Foot lighted arches illuminate in sequence to your favorite Christmas music. The music is streamed in through an FM channel of your car radio, so everyone gets a front row seat to the festivities. This light display is sure to dazzle and inspire.

Drive around the light display as many times as you like while sipping on hot chocolate or munching on a candy cane. It is an awesome way to celebrate the Christmas season!

The hours of operation are from 6PM to 9:30PM. Opening night will be Friday, November 23rd and will be open every Thursday, Friday and Saturday night. In addition to every Thursday, Friday and Saturday, the light display will also be open on Wednesday, December 19th and Christmas Eve.

This year the Shriner train will also be running. The Shriner train rides will be given every Friday and Saturday evening (weather permitting) from 6:00 PM to 9:30 PM. Also this year, the train will be running on Christmas Eve from 6:00 PM to 9:30 PM!

We are excited to announce some new displays this year which includes an 8 Foot Coal Miner Memorial, displayed to honor the many coal miners in Harlan County. If you would like to honor a coal miner by becoming a $15 co-sponsor of this light display, please call 574-1900. Your coal miner's name will be listed on the coal miner tribute page found within the sponsorship flyer. What a special way to let our coal miners know how important they are to their families and the families of Harlan County.

Harlan County Christian School extends sincere appreciation to local businesses for their participation in this year's light display and also to the individuals who have sponsored in honor of or in memory of loved ones.

To sponsor in this year's Harlan County Celebrates Christmas Light Display, please call 574-1900.